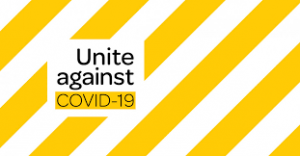 Following Cardinal John's directive of 12th August and his desire to limit the potential threat of COVID-19 spread ALL Masses and gatherings in the Parish have been suspended until Tuesday 18th August when he will update his directive. Below is a link to the full text of Cardinal John's letter and a similar directive from the NZ Catholic Bishops' Conference.
As we have returned to LEVEL 2 of COVID Response below is the link to our Action Plan for this leve.  Please follow the Government advise about CONTRACT TRACING, sanitising when entering churches etc, and keeping appropriate social distancing. More information will be forwarded as it becomes available.
In the meantime, KEEP SAFE, and in the word of Jesus in the Gospel last Sunday HAVE COURAGE. I AM WITH YOU.  DO NOT BE AFRAID!
The Parish supports the Government call to continue CONTRACT TRACING response to COVID-19
We continue to ask attendees to record details of all who attend Mass. Please depart earlier than usual to allow time to record your details at the Church. This will allow services to start on time and reduce a bottle-neck at entry. You can pre-book for a Saturday evening/ Sunday morning Mass by clicking below. 
There is also a QR code in place in both churches and in the various meeting rooms in the Parish, as well as sign in sheets in all buildings. Please arrive early to allow time to record attendance at services.
Our Lady of the Valleys Parish is a mixture of suburban and rural lifestyles centred around the suburbs of Heretaunga/Trentham and Stokes Valley. We draw our congregation from many peoples from different cultures, backgrounds and nationalities. Under Christ our Saviour and through the outpouring of the Holy Spirit we strive to be united in faith and good works.